16 Free Crochet Headband Patterns For Winter Wardrobe
Our amazing Crochet headband patterns are great for beginners to have stylish and fun additions to your wardrobe that work well with any outfit. They are a good way to manage messy hair stylishly and help you make a fashion statement or give your loved ones a personalized gift.
Free Crochet Headband Patterns
This collection of crochet headband patterns has something for everyone. From a basic ribbed headband to a chic chevron pattern, you will find yourself reaching for these new ideas repeatedly.
Why To Crochet Headbands?
Crocheting headband patterns is a great way to make your headbands. You can find great crochet designs on the list and then use them to make your own unique headband. It's a great way to save money and make something you can't buy in stores.
Here are some ideas  for making your own headband patterns:
Crochet Headband Summer:
Summer is almost here, and you need a fun crochet headband design. The Summer Crochet Headband is the perfect summer accessory for any age. Make your own crochet headband for girls, adults, or babies. This versatile pattern can be worn as a headband, ponytail holder, crown or beanie hat. This beautiful crochet headband is the perfect accessory for summer. It can be worn or paired with an enormous hat for added warmth. The pattern comes in two different sizes, small and medium/large.
Boho Crochet Headband Pattern Free:
This crochet headband pattern is perfect for summer! It works with the boho wear brand of yarns and is an easy stitch that goes together quickly. The final result forms a massive bow on the front of your head, so you can wear this headband for formal events or keep hair out of your face during long hot days! Add a touch of boho style to your wardrobe with this crochet headband. Make it in a fun color to liven up any outfit, or use neutral tones for everyday comfort.
Twisted Headband Crochet Pattern Free: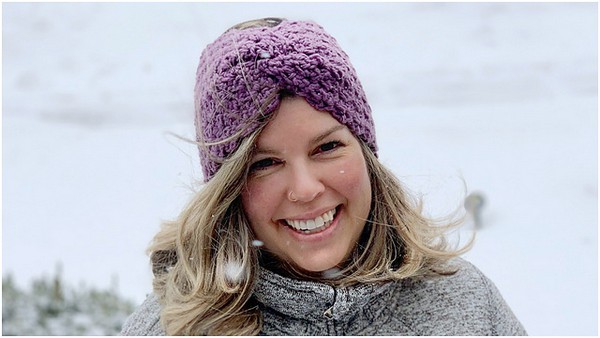 A simple yet elegant-looking Twisted Headband is for you. It is a perfect crochet project to make for your loved ones, especially during spring or summer. This crochet pattern can be quickly completed within a weekend. This unique headband crochet pattern is perfect for spring and summer, protecting your skin from the sun. It has a twisted design and can be cropped to fit any hairstyle or length you wish. Use this as a wedding decoration, or create a fashionable accessory for everyday wear!
Crochet Headband Pattern Free:
Crochet Headband Pattern is a beautiful way to craft a stylish piece. This project is perfect for accessories for all ages and makes a great gift. This free pattern includes all the instructions you need, with photos showing you how to make it! This crochet headband pattern is the perfect accessory to wear while camping. Perfect for any season and easily customizable, this pattern is a quick and fun project that knits up quickly in bulky yarns.
Easy Crochet Ear Warmer Pattern Free:
You asked for it, and here it is! This cozy ear warmer will keep you warm in those cold winter months and you can wear them as a headband when you're not using them as an ear warmer. You can make them in any color or variations of colors to match any outfit – perfect for men and women alike. This headband is perfect for cold weather. You spent a lot of time on it, but it's pretty quick to make. You can choose any color for the top or the bottom, which will be perfect!
Easy Crochet Headband:
Lovely, dainty and oh-so girly! This easy crochet headband pattern is perfect for beginners and makes the perfect gift. This crochet headband pattern is perfect to wear with any outfit. A fun and easy project to crochet, this design will be completed in no time! The crochet headband is a great accessory to add to any outfit. This pattern will teach you how to make an easy, beautiful, and quick crochet headband that can stretch out to fit any size head! The finished product will fit both adults and children.
Simple Crochet Headband For Beginners:
Easy crochet headband pattern for beginners! Perfect for any DIY project! This simple crochet headband is an easy beginner project that works quickly using bulky yarn and an H hook. You could use any size or type of yarn you like to change the scarf size. This simple 3-row crochet headband pattern is perfect for beginners. You can use any yarn and hook, making it ideal for a last-minute gift. There's no sewing required, and it comes together quickly.
Buffalo Plaid Twist Twist Crochet Headband:
This easy-to-wear headband is quick to crochet and an easy way to add a pop of color to your winter outfit. A perfect companion to your new favorite hat or hat! They're plaid, and they twist. You'll love this crochet headband pattern! The Buffalo Plaid Twist Twist Crochet Headband offers comfort and style as you work your way against the chill of fall. I created a unique border look that is as appealing to the eye as comfortable on your ears. Grab your hooks, find your favorite yarn, and get started today!
Mountain Trail Twist Headband:
This crochet mountain trail twist headband pattern is so easy to make; the results are magical. What makes it even better is that it transforms an ordinary headband into an extraordinary one! You know you need to get outside, but keeping your mop of hair out of the way can be challenging. The Mountain Trail Twist Headband is a stylish solution to the problem of keeping your hair under control while you run around in the great outdoors!
Stretchy Crochet Headband Pattern:
This pattern is perfect for a beginner crocheter. The headband has a stretchy, fitted band to hug your head snugly and keeps your ears warm while you're out and about. A great addition to any winter wardrobe! This headband pattern is perfect for beginners looking to add a little crochet to their wardrobes. The stretchy stitch means that your new accessory will fit everyone!
Crochet Headband Earwarmer:
The perfect accessory to compliment your outfit, this crocheted headband is a quick and easy project. Wear it all year long for your daily touch-ups or out at night for protection from the elements. This pattern is simple, and you can use cotton or worsted-weight yarn to achieve your desired size. The headband is strong enough to be worn as an ear warmer in the cold months but soft enough to work as a headband in warmer months.
Crochet Headband Ear Warmer:
Crochet Headband Ear Warmer is a unique pick for your girl, allowing her to wear it with her everyday clothes. It will keep her ears warm and make them more stylish at the same time. Therefore, girls can make this headband independently by learning crochet techniques and using suitable materials. This gorgeous crochet headband features a simple rib stitch, which creates a beautiful texture. The piece is made in one size, which should fit most women of average height.
Garnet Headband To Crocheting:
Garnet Headband is a crochet headwrap that keeps your ears warm and cozy. This simple yet stylish piece doubles as a headband for low-key workout sessions and a beanie for when the cold hits. This headband is the perfect accessory for spring and summer! It's a free crochet pattern! Make one in every color! Whether you're going for a casual look or adding some flair to your ensembles, this Garnet Headband is just the thing. The beauty of this headband is its versatility, making it easy for you to go from day to night in one simple accessory.
Crochet Headband Baby:
A crochet headband pattern is an easy, free knitting project that anyone can do. It's a beginner-friendly pattern that you can use to make baby headbands, charity gifts or to sell at craft shows. These free patterns are suitable for all skill levels because they're versatile and customizable with color and embellishments. This Crochet Headband Baby Pattern is easy enough to make by a beginner, but you don't have to be an expert to create this adorable piece!
Simple Crochet Headband Pattern Free: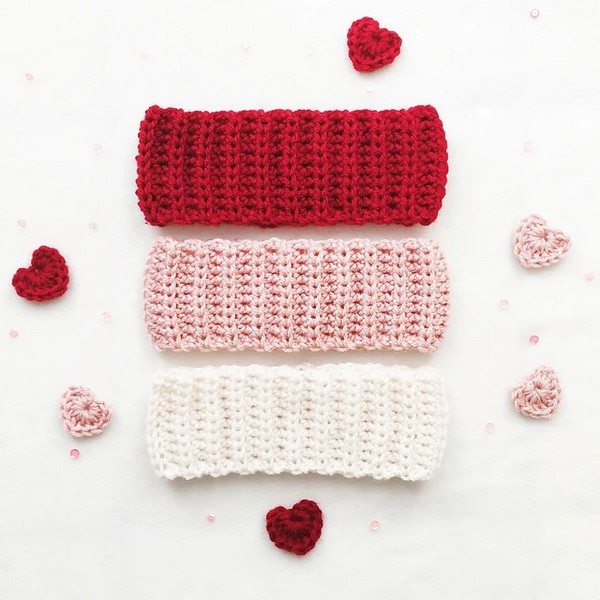 This easy, beginner crochet headband pattern is perfect for using leftover yarn and adding warmth to your cold-weather wardrobe. This simple crochet headband pattern is a must-have for anyone who wears their hair up. It's easy to make and can be customized in various ways. Leave it plain or add some embellishments, either way, it's a great addition to any jewelry box. The kit will provide you with all the materials you need to complete this fun project and make it your own!
Beginner Crochet Headband: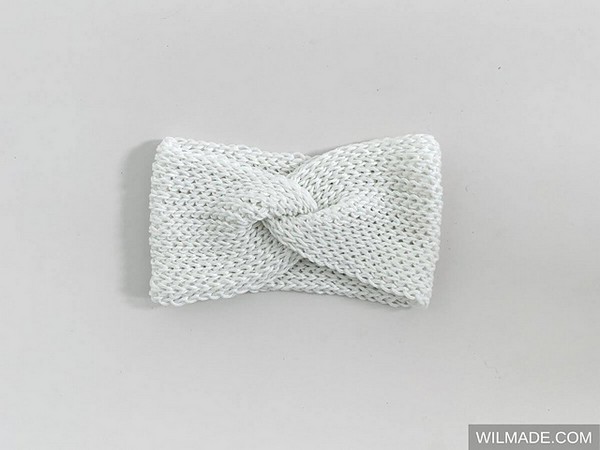 Let's try something a little bit different. This is a beginner-level hat that does not require stitches except ribbing, and you can use worsted-weight yarn for quality that makes it look more extravagant. This project is exciting because there are so many options depending on the look you want to create. It's suitable for both men and women. This beginner crochet headband pattern is simple and uses only a few basic stitches. The headband is quick to work up, so you can make it in one sitting! It's a great crochet project for summer – easy-breezy, yet pretty enough that it might even be worn on special occasions if you don't want to ruin your hair!
See More Crochet Patterns