I am feeling SO excited about today's guest blogger! Steph has been blogging for just a year and is doing phenomenally! There seem to be a few Aussie blogs that are really raising the bar for DIY and Steph's blog Make and Tell is one of them. Her projects are perfectly styled and good for all skill levels. I'll hand over to Steph now to share her ace DIY for these Speckled Eggshell Easter Baskets!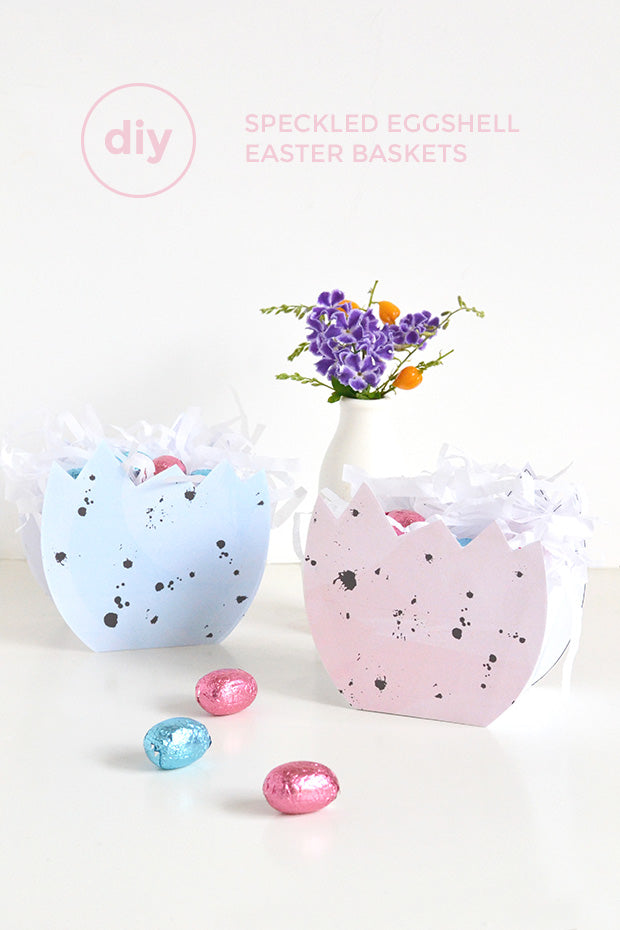 Do you remember running around the backyard as a kid, easter basket in hand, scouring the nooks and crannies for hidden eggs? I loved those times – treasure hunts are loads of fun as it is, but when you add chocolate to the mix, it's a match made in heaven!
Back in the good old days, the easter baskets I carried around were ones handmade and painted by a primary school moi. And while I'd like to think I've improved just a bit in artistic ability since then, to this day I still love the idea of having a handmade basket to stash my chocolate eggs in come Easter morning.
So I created a little printable for this year's Easter haul, which I'm looking forward to sharing with you. If you're in the mood for a bit of crafting, grab some cardboard and let's get making!
Materials
White card
Scissors
Double-sided tape or glue
Ruler
Bone folder or scorer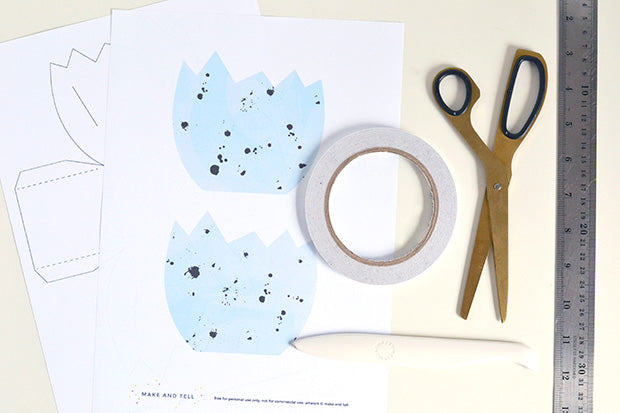 Step 1
Print out the 'egg basket template' and the 'speckled eggshell' files onto white card, and cut out all the pieces with a pair of scissors.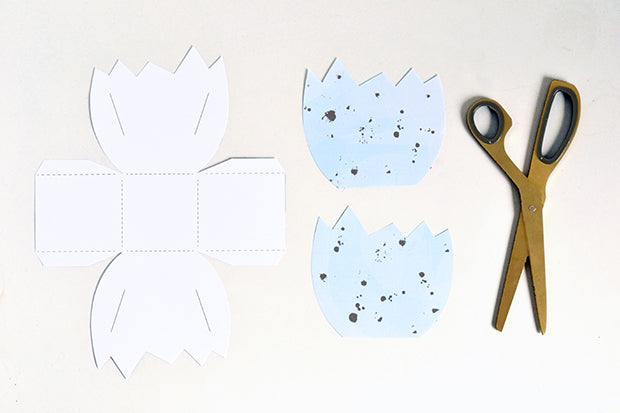 Step 2
Using your ruler and bone folder, score the egg basket template along the dashed lines. Then fold the basket along the lines you've just scored.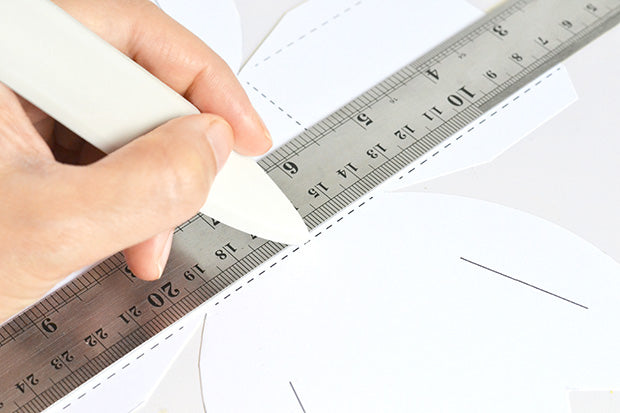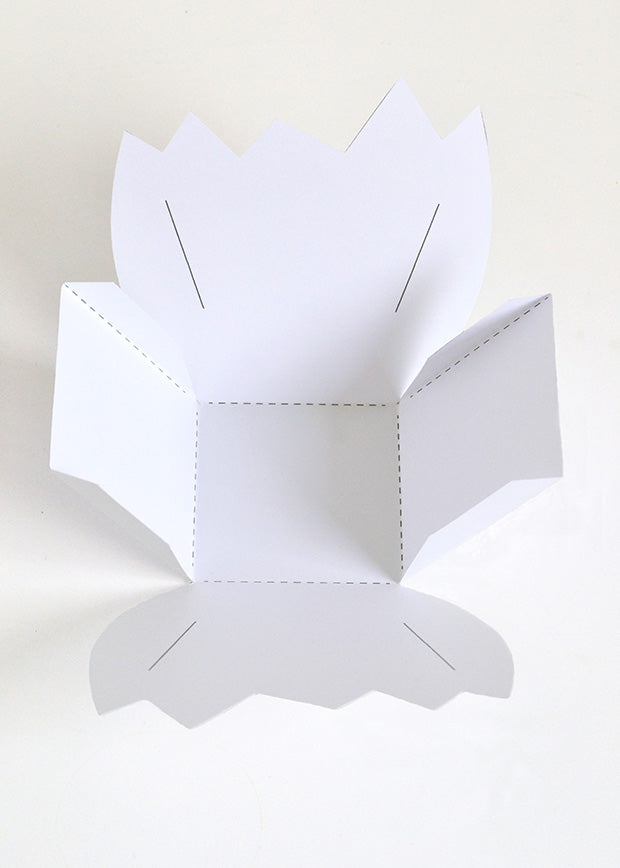 Step 3
Place glue or double-sided tape along the four tabs of the basket. Then stick each tab to the 'shell' sides of the basket, aligning the tabs with the markings provided.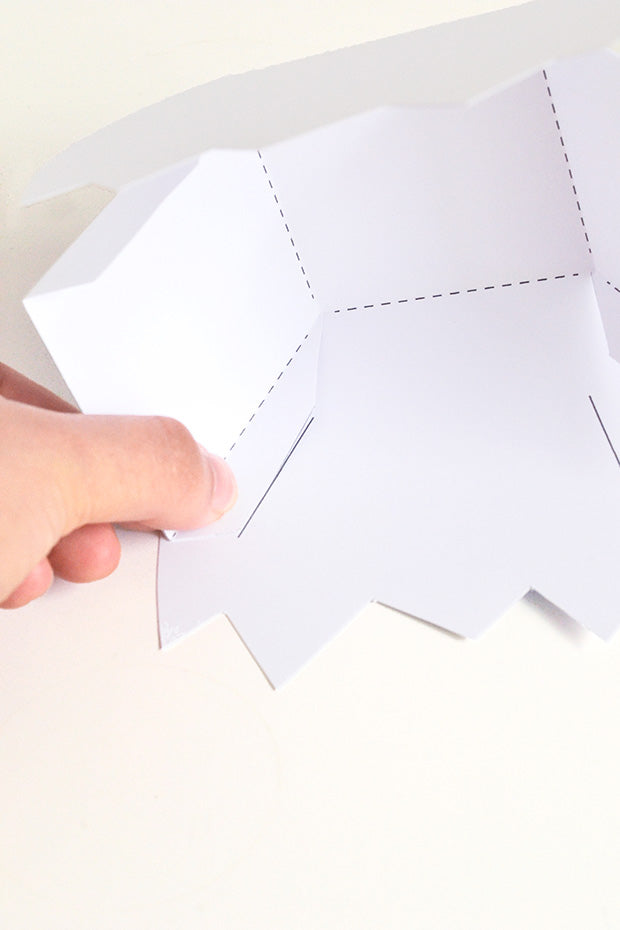 Step 4
Add some glue or double-sided tape to the back of your 'speckled eggshell' pieces, and affix them to the front and back of the basket.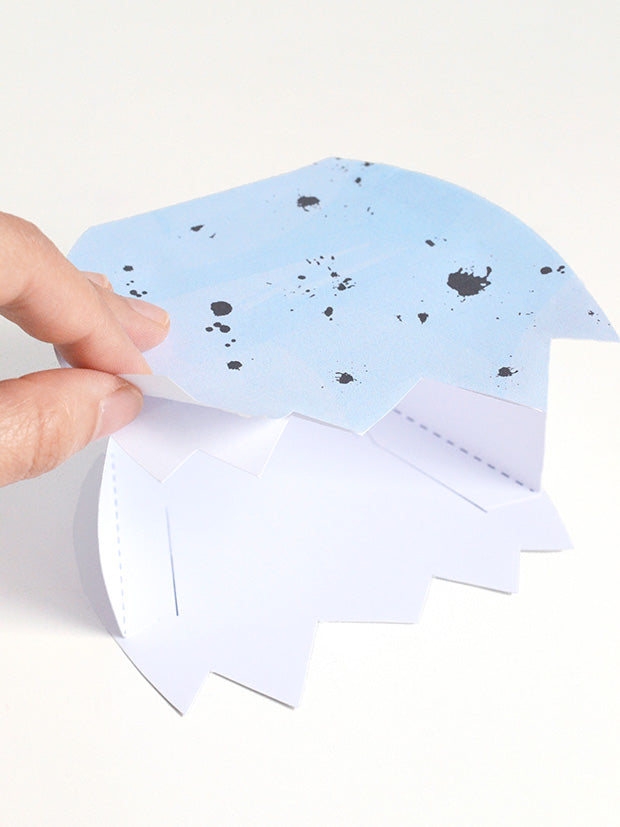 Fill your basket with candy and you're done!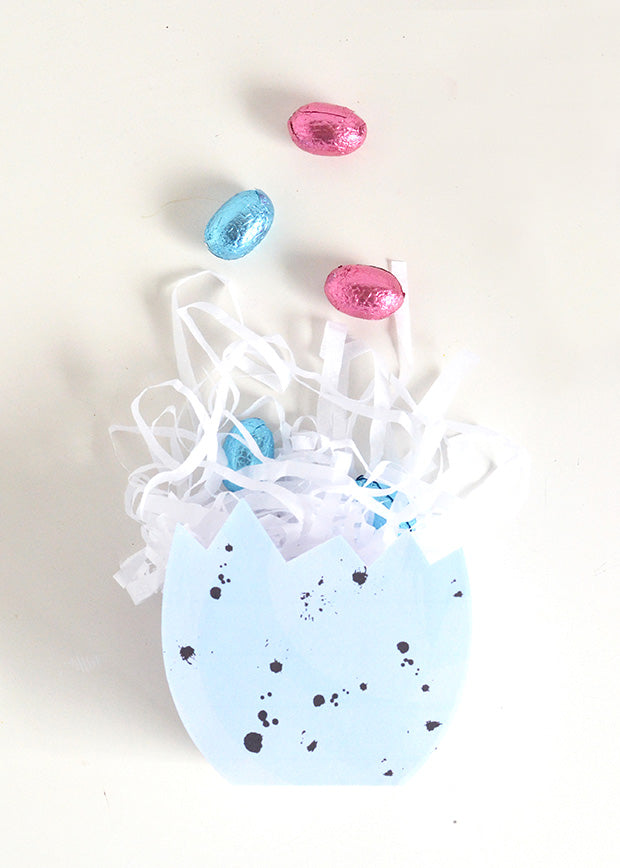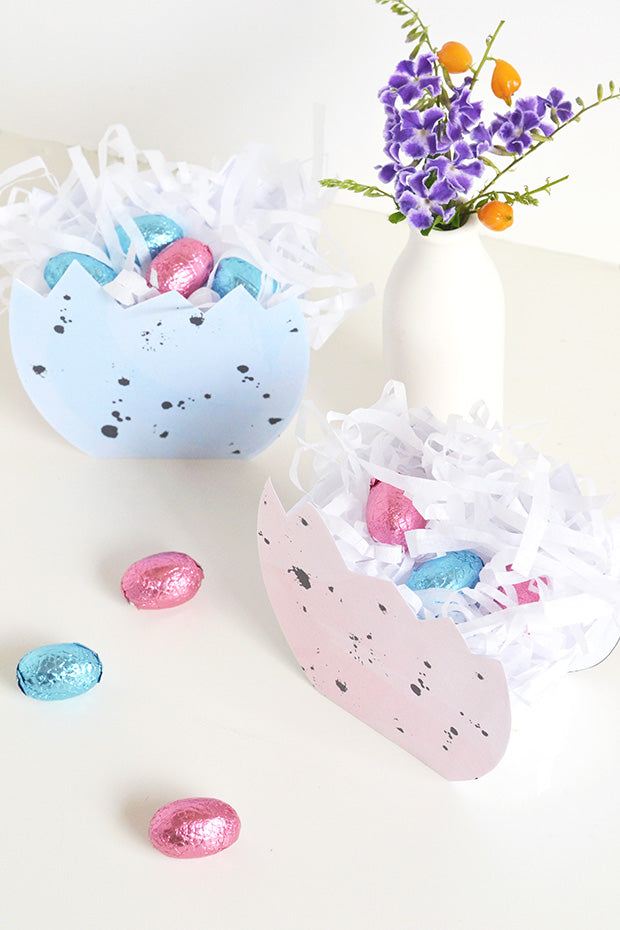 These baskets will carry a good amount of small eggs or several larger ones. And you don't have to use them just for Easter egg hunts – they'd also make great favour bags if you're having an Easter party, or cute little gift bags if you're giving out chocolate eggs to your friends.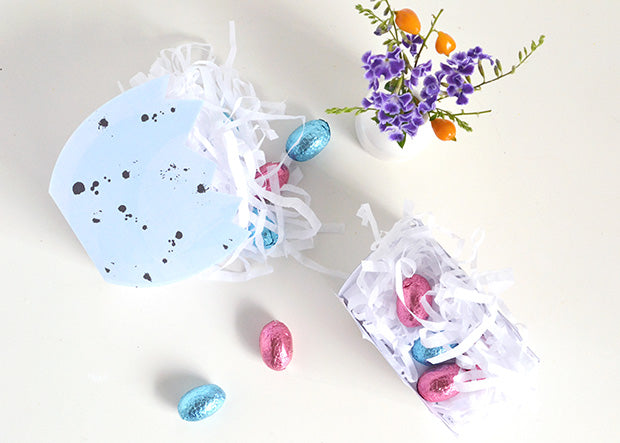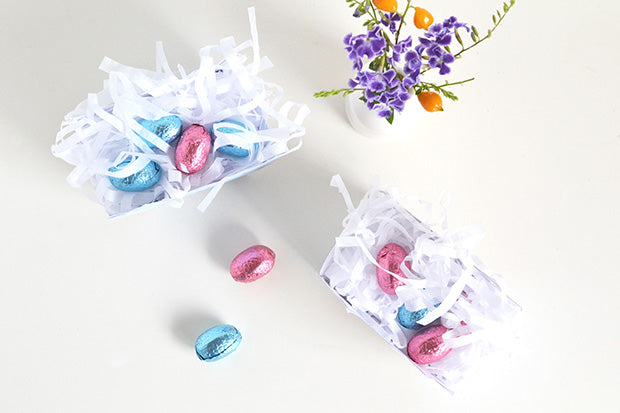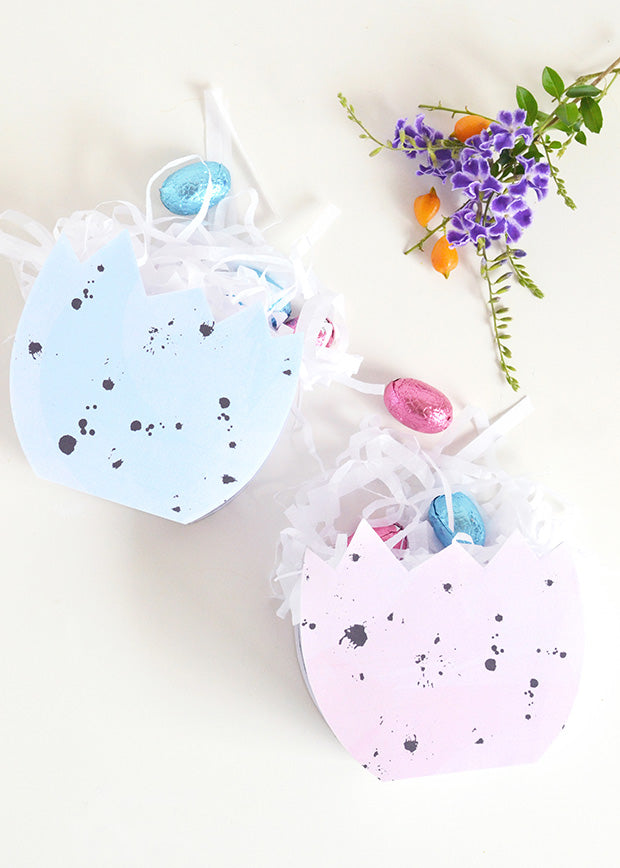 Have a very happy Easter folks and good luck with your Easter egg hunting!
xx Steph
I adore this DIY! Anything that includes adding chocolate is a winner in my eyes. Thanks so much to Steph for coming over to Claireabellemakes and sharing some Easter fun. I think I might just have to plan an Easter egg hunt now…..
Be sure to follow Steph on the links below, I promise you wont be disappointed (her Insta is especially awesome!).